..and why are we doing this.
We are a group of Healthcare professionals from Switzerland who went through the hardship of caring for a dementia and Alzheimer Patients ourselves. This common experience got us together and we continue to "sharpen our axe" every day by studying material that is published about dementia and Alzheimer's caregiving, anywhere in the World.
Our backgrounds are a variety of caregiving, technical engineering, social work and medical research.
We have teamed up with a group of Experts from the Swiss Homecare Organization Spitex to ensure our methods are approved by practitioners who care for Dementia and Alzheimer Patients every day.
Our sole focus is the caregiver. Making caregiving a tiny bit easier and rewarding is one of our aims but not the only one.
We are constantly screening international markets and developments of devices that make caregiving easier and more efficient. We vow to bring you the latest in technical development and fact proven advice about how to make your life, as a caregiver, as easy and rewarding as possible.
Remember that you cannot expect advise on medication or medical conditions of your LO from us. We care only about you!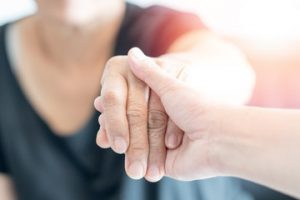 Our approach to caregiving for Dementia and Alzheimer's patients is best described by the difference in today's care approach in comparison to the general attitude of the 1990's:
The reason for this change of the care approach is simple. Despite the fact that doctors and brain scientists have the best scientific knowledge about the disease, a caregiver will always have the best insight and the best experience about his particular patient. Therefore, it is of utmost importance to keep a care diary to monitor the changes in behavior and condition.
To receive personalized and individual help please contact: info@find-my-glasses.com and we will reach out to you to schedule a free-of-charge consulting call.